Richard Pryor®


Classic Richard Pryor Albums on Sale at iTunes!
Just added: long out-of-print comedy albums from Pryor's '70s heyday.
https://itunes.apple.com/us/collection/richard-pryor-$7.99-albums/id3?fcId=638871250
---
Books and Collectibles
Why Buy Exclusively From This Store?
Items from this OFFICIAL Richard Pryor® store have official and distinct Estate of Richard Pryor markings and other information that you will NOT receive from counterfeiters, bootleggers and grifters, who are lining their own pockets from the designs and hard work of Mr. Pryor.
All items on this Official Richard Pryor® site are available for purchase for PERSONAL USE ONLY. Neither of these items are available for, nor to be used for, reproduction. Any attempts to reproduce any of these items will be prosecuted to the fullest extent of the law.
---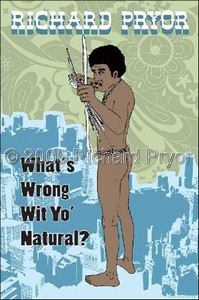 "What's Wrong Wit Yo' Natural?" Poster - $15.99
We have a very limited number of these new posters.
Size: 12X18
*Please order poster separately from other items. (Poster is shipped in tube separate from other items)*
🌟 NEW!!! Official Estate of Richard Pryor® Collectibles:
Click Image To View More Details
🌟 NEW!!! Limited Edition Sculpture!

---
🌟 NEW!!! Official Estate of Richard Pryor® T-Shirts
🌟 NEW!!! Wanted T-Shirt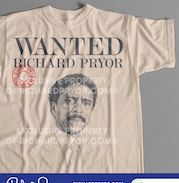 🌟 NEW!!! Superman T-Shirt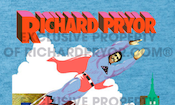 🔥
Get Yours Now!!!